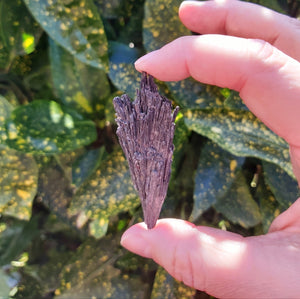 Kyanite aligns all chakras and subtle bodies instantly, balances  yin-yang energy,  and dispels blockages, moving the energy gently through the physical body.
Kyanite has a calming effect on the whole body, bringing tranquility and grounding.
It encourages psychic abilities and communication on all levels.
Carry it with you whenever you're headed into an uncomfortable environment or a highly emotional situation.