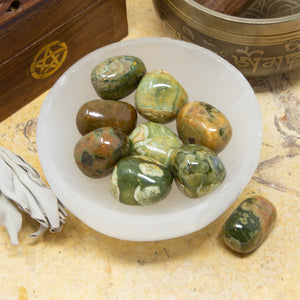 In addition to carrying the generic properties of Jasper, Rhyolite facilitates change and brings about a deep state of meditation for inner and outer journeying. Accessing karmic wisdom, Rhoylite processes the past and integrates it with the present. This is an excellent stone to keep you anchored in the present moment rather than harking back to the past.*
Price is for 1 crystal.
* Judy Hall "Encyclopedia of Crystals"