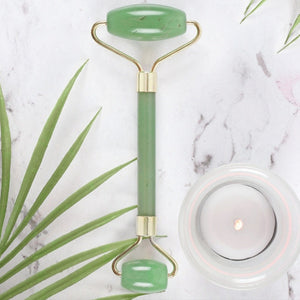 This Gemstone (Jade ) roller is great for facial puffiness, under the eyes especially, though it can  be used on any part of the body.
Throughout time Jade has been used as a stone of abundance and prosperity. It has also been used to aid in shamanistic practices and astral travel. In ancient Chinese culture Jade was used to strengthen the body through life and protect the soul after death.
The coolness of the crystal is a lovely and relaxing tool for massage.