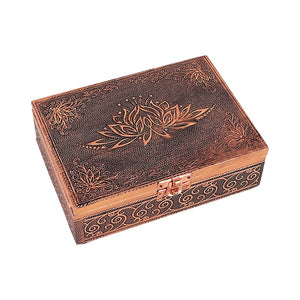 This box was designed especially for storing Tarot cards. It also makes a highly decorative trinket box. The inside is fully lined making it an ideal place for you to store your jewellery, or indeed... Tarot cards.


Size: 178 x 130 x 60 mms.
Made From:  Wood, aluminium and felt.