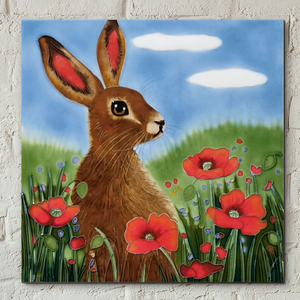 Poppy Hare by Judith Yates, 8'' x 8''
All of our decorative ceramic picture tiles are individually hand painted by highly skilled artists. A pipette is used to draw the lines adding great texture to the tile as it sits proudly on the wall.
8x8 inch ceramic tile come with a wooden back with a pull out stand but still with a hook for hanging.