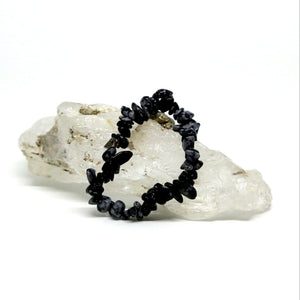 Snowflake Obsidian provides balance for body and mind, helping to soothe you in stressful times.
It encourages you to learn from your mistakes as well as successes, so you stop destructive and stressful mental patterns, by repeating things again and again.
It can help with re-focusing your mind on the interpretation of isolation and loneliness, so you do not see being alone as a weakness, thus being effective when used in meditation to help focus and calm the mind.