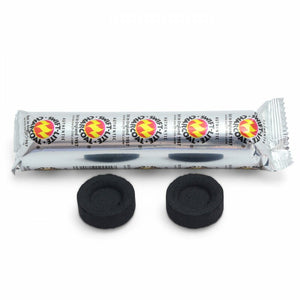 Each pack of charcoal tablets comes sealed in a foil wrapper and contains 10 tablets. 
These are the charcoal discs to be used with natural grain/gum/smudge incense.

These tablets are smoke-free and odorless and have been environmentally sourced from fruit trees such as the apple tree.

Sourcing Information: The charcoal used is made from timber cut from fruit trees, the process ensures no tree is cut down and there remains a sustainable supply of timber.