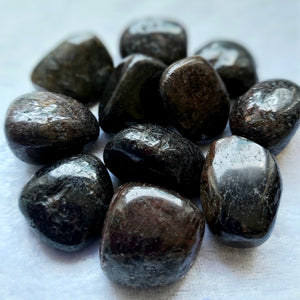 Garnet in its raw form is very dark brown/black looking, only when cut & polished does the deep red come through to be seen.
A strong base Chakra crystal that helps with passion, commitment & striving for what your aiming for in life.
Carry/wear with Rose Quartz for self love and relationships. 
 This listing is for 1 crystal - colour / shape / weight will vary.