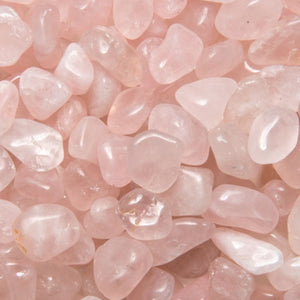 Rose Quartz is the stone of universal love, its know to foster harmony in relationships, encouraging unconditional love.  Rose Quartz purifies and opens the heart at all levels to promote love, self-love & friendship. 
Rose Quartz is thought to reduces high blood pressure, aids chest and lung problems, heals the kidneys and adrenals, and alleviates vertigo, it is a lovely gentle crystal.
This is for 1 crystal - colour / shape / weight will vary.